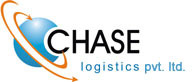 Cool Chain Logistic
Chase Logistics Pvt Ltd initiated Logistics Business having expertise in Air Freight of Pharmaceutical / Healthcare Products which are transporting / shipping by Air & Sea needs to be time bound with establishment of complex logistical methods to maintain shipment's integrity and security.
Later, we gain momentum for getting expertise in organizing Temperature Controlled shipments which requires specific equipments, storage facilities, harmonized handling / monitoring procedures and, above all, strong cooperation among the cool chain partners. It is essential that all products are treated / handled correctly prior to the time of stuffing. Even with correct temperature, ventilation and humidity during the voyage. As we say with a smile – "the reefer container is not a hospital. It can maintain your good quality cargo – not improve it". During this period, we developed excellent repo with all premium Shipping Lines to organize these crucial and vital Temperature Control Shipments.
Looking at experience of COOL CHAIN Logistics for Air & Sea Shipments , CLPL monitor in due coordination with concerned mode of Transports including selective LINES (minimizing transhipments) to expedite delivery without effecting / deviating required Temperature or maintaining prescribed Temperature which is a essence or a serious threat to the integrity of these sensible products. Our Goal is to serve / update status regularly keeping our customer informed till cargo delivered / received by buyer or his consignee.